Birkirkara FC winners of the Mosta Tournament
by
Ayrton Galea
- 12th August 2017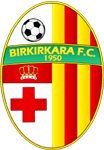 3
Birkirkara FC
Mosta Domain Tournament

Charles Abela Stadium

11/08/2017 - 18:45
2
Sliema Wanderers FC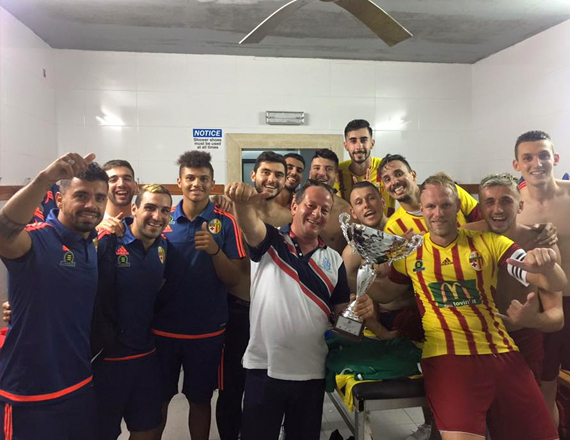 Birkirkara FC won this year's Mosta Domain Tournament with maximum points as they registered four victories in four matches, when they defeated Sliema Wanderers FC with a 3-2 score.
The Stripes broke the dead-lock but Sliema Wanderers turned the score in their favour. However, in the second half, the Stripes stepped-up their match and scored two goals to turn the score in their favour and make sure of winning the tournament with maximum points.
The First Half
Birkirkara and Sliema had a good chance each to break the dead-lock. Luke Montebello had a well-accurate low shot turned into a corner, while Frank Temile almost put Sliema in-front with a close-range shot, but his effort ended wide by a whisker.
The Stripes surged ahead on the twenty-third minute. Kurt Zammit was fouled inside the box and the referee ordered the penalty. From the spot, Jake Grech sent the ball one way and the goalkeeper the other, to put the Stripes in the lead.
The lead was short-lived as Sliema made the score level four minutes later. Ryan Spiteri made a fine run, before releasing Temile on the left. Temile had his first effort blocked by goalkeeper Schranz, but from the rebound, he served Spiteri who slotted home from close-range.
Sliema Wanderers turned the score in their favour on the thirty-fourth minute. They were awarded a penalty, and from the spot, Alex Muscat made no mistake as he drilled a low shot home to give his side the lead.
The Second Half
Birkirkara stepped-up their level in the second half, and they went close to make the score level. A corner by Jake Grech reached Luke Montebello on the second post, and the towering forward hit a thunderous volley that was deflected and scratched past the post.
The Stripes were rewarded for their efforts on the sixty-third minute, as they made the score level. Lucas Maia joined in attack, and sent an inch-perfect low cross towards Luke Montebello and the towering forward placed the ball at the back of the net.
Birkirkara turned the score in their favour twenty minutes from time. A series of quick and short passes led them to unzip the defence, with the ball reaching Ryan Camenzuli who beat the goalkeeper with a fine shot from a tight angle.
Late in the match, goalkeeper Philip Schranz produced an amazing save off a header from the corner kick, as the up-and-coming assured Birkirkara of ending the tournament on a winning note.
At the end of the tournament, Captain on the day Martin Klein and President Mr. Frank Zarb were presented with the Cup.
BIRKIRKARA: Philip Schranz, Lucas Maia, Renato Camilo, Ryan Camenzuli, Martin Klein, Matthew Guillaumier, Llywelyn Cremona, Kurt Zammit, Jake Grech (Neil Micallef), Luke Montebello, Alexander Nilsson (Brandon Muscat).
Scorers: 23' Jake Grech, 63' Luke Montebello, 70' Ryan Camenzuli (Birkirkara), 27' Ryan Spiteri, 34' Alex Muscat (Sliema Wanderers).
comments powered by

Disqus