Match Report: Birkirkara FC 5-0 Santa Lucia FC
by
Ayrton Galea
- 2nd December 2017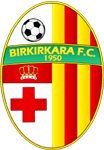 5
Birkirkara FC
FA Trophy

Victor Tedesco Stadium

02/12/2017 - 14:00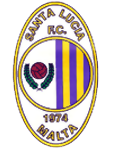 0
Santa Lucia FC
Birkirkara FC secured their place in the fourth round of the FA Trophy, sponsored by Boost Diesel, when they defeated Santa Lucia with a comfortable 5-0 score. Luke Montebello notched a hat-trick while Jake Grech and debutant Gianluca Zammit scored a goal each.
In a one-sided match, the Stripes dominated from start to finish. They built a comfortable two-goal cushion in the first half thanks to goals by Luke Montebello and Jake Grech. Montebello scored twice in the second half to complete his hat-trick while Gianluca Zammit added further gloss on the victory.
Eighth Youth Academy Products were named in Birkirkara's line-up, with three Under-19's Team players namely Gianluca Zammit, Nick Borg, Neil Micallef all making their debut as they were included as substitutes in the second half.
The First Half
Birkirkara dictated matters right from the start as expected. Alexander Nilsson's close-range effort was turned into a corner kick by goalkeeper Jonathan Vella, while Martin Klein headed wide by inches off a corner kick.
The Stripes surged ahead on the twenty-third minute. An erratic pass by Andre Joe Cutajar was picked-up by Luke Montebello and the towering forward advanced inside the box before placing the ball past goalkeeper Vella.
Birkirkara doubled their lead on the thirty-first minute with a spectacular goal. Technical midfielder Jake Grech scored a gem of a goal as he scores directly from a corner kick.
The Stripes went close to add their third five minutes later, when Montebello's strike was blocked by goalkeeper Vella, and from the rebound after saved by Grech, the same player had his header hitting the crossbar before the ball was turned into a corner kick.
The Second Half
The Stripes made them three thirty seconds inside the second half. A cross by Carlos Alberto found Alexander Nilsson on the second post and he served the ball towards Montebello who fired home from close-range.
Three became four on the hour mark. A pass from midfield towards Alexander Nilsson saw the Birkirkara forward unzipping the defence by leaving the ball towards Luke Montebello and the towering forward completed his hat-trick with a fine low shot.
Under-19's Team players Gianluca Zammit and Neil Micallef made their debut with the Senior Team as they were included as substitute inside the second half, when they replaced Carlos Alberto and Jake Grech respectively.
Fifteen minutes from time, Birkirkara went close to make them five as Nilsson dribbled past the goalkeeper but his shot was denied by the post.
Zammit had a debut to remember as the Birkirkara forward put his name on the scoring-sheet on the seventy-sixth minute. A cross from the left by Ryan Camenzuli found Gianluca Zammit who hit low past goalkeeper Vella.
Another Under-19's Team player Nick Borg was also given the nod for his debut, when twelve minutes from time he replaced Llywelyn Cremona.
BIRKIRKARA: Philip Schranz, Edward Herrera, Martin Klein, Lucas Maia, Luke Montebello, Llywelyn Cremona (78' Nick Borg), Jake Grech (65' Neil Micallef), Ryan Scicluna, Ryan Camenzuli, Carlos Alberto (65' Gianluca Zammit), Alexander Nilsson.
SANTA LUCIA: Jonathan Vella, Manuel Caruana, Carmelo Farrugia, Keith Vella (82' Robert Darmanin), Kevin Camilleri, Cristian Toro Perdomo, Santiago Solano (61' Ryan Sammut), Steve Meilak, Andre Joe Cutajar (46' Clint Zammit), Karl Conti, Gaynor Damato.
Referee: Darryl Agius.
Assistant Referees: Paul Apap, Peter Abela.
Fourth Official: Alan Mario Sant.
Yellow Cards: 41' Cristian Toro Perdomo.
Scorers: 23' Luke Montebello, 31' Jake Grech, 46' Luke Montebello, 61' Luke Montebello, 74' Gianluca Zammit.
comments powered by

Disqus