U17: Birkirkara FC 0-0 Hamrun Spartans FC
by
Ayrton Galea
- 11th January 2018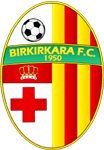 0
Birkirkara FC
Under-17's League Section A

Victor Tedesco Stadium

10/01/2018 - 20:15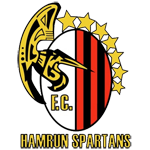 0
Hamrun Spartans FC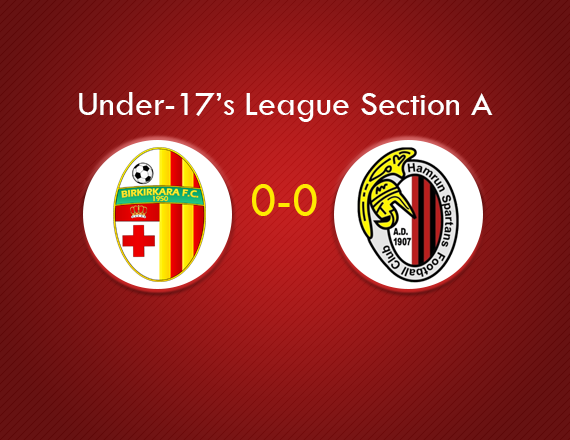 Birkirkara FC Under-17's Team shared the spoils in a goal-less draw against Hamrun Spartans FC in the Under-17's League Section A. This match was the replay of the match held on 11 November following a technical error.
The Stripes started well and went close to open the score, when Paul Mbong released Michele Vella but his left-foot shot was neutralized by Loran Schembri.
A few minutes from half-time, The Stripes had a swift counter-attack combined by Michele Vella, Paul Mbong and Sebastian Grech, but the latter's shot was deflected into a corner kick by the Hamrun Defender.
Birkirkara started dictating play in the second half, and they went close early in the second half, but Paul Mbong was anticipated before concluding in goal from an ideal position.
Twenty minutes inside the second half, Nikolai Farrugia Cross sent a left-footed cross by Lethridge's header was saved by the Hamrun goalkeeper. Late in the match, Mbong rounded the Hamrun goalkeeper, but his pass to substitute Luca Ganado was anticipated while Ganado then failed to connect off an inviting cross by Mbong.
It is worth remarking the positive performance of the Birkirkara defence, namely Neil Friggieri, Glenn Attard and Owen Sciberras who managed to keep the opponents at bay. In fact Hamrun had their only opportunity to score four minutes from time but Russell's Vella shot went over the bar.
BIRKIRKARA: Amara Sylla, Neil Friggieri, Ethan Lethridge, Carlo Zammit Lonardelli, Sebastian Grech, Michele Vella (63' Luca Ganado), Owen Sciberras, Glenn Attard, Nikolai Farrugia Cross, Jean Paul Baldacchino (72' Calvin Mallia, Paul Mbong.
comments powered by

Disqus