Women U19: Birkirkara FC 4-3 Kirkop United FC
by
Ayrton Galea
- 11th February 2018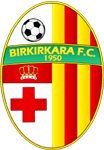 4
Birkirkara FC
Women Under-19's League

Kirkop Grounds

11/02/2018 - 11:00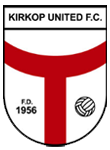 3
Kirkop United FC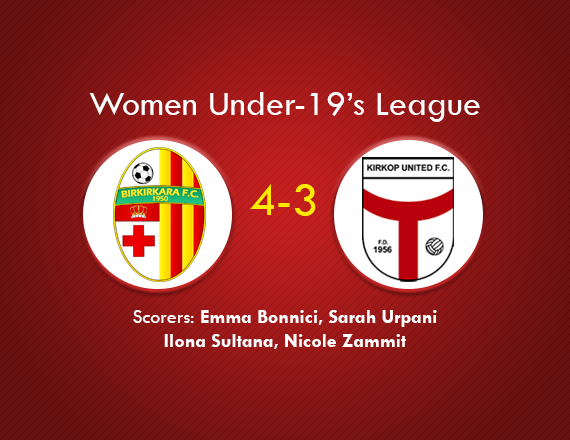 Birkirkara FC Women Under-19's Team completed a dramatic comeback by scoring two goals in the last five minutes to turn the score in their favour and defeat Kirkop United FC with a 4-3 score in an entertaining match.
In a seven-goal thriller, Birkirkara were leading by two but Kirkop United managed to turn the score in their favour. However, the Stripes fought back and produced a remarkable comeback by scoring two goals in the last five minutes to take three precious points.
Birkirkara built a two-goal advantage inside the opening twenty minutes. Youngster Emma Bonnici fired the Stripes ahead after just ninety seconds, while Sarah Urpani doubled the lead with a gem of a goal thanks to a brilliant long-distance shot.
However Kirkop United didn't put the towel in and they managed to restore equilibrium in the first-half. Yasmine Ciantar pulled one back just two minutes after conceding the second goal, while Maria Michela Cassar made the score level on the twenty-ninth minute.
The Stripes were all over their opponents in the second half, but against the run of the play, Kirkop surged ahead for the first time in the match twenty-one minutes inside the second half. Goalkeeper Anthea Enriquez made a fine save, but from the rebound Demi Magrin slotted home.
Birkirkara made the score level five minutes from time as Ilona Sultana hit home from close-range. The Stripes completed a remarkable comeback three minutes later, when Sarah Urpani's corner was headed home by Nicole Zammit to turn the score in their favour once again and win the match.
BIRKIRKARA: Anthea Enriquez, Emma Bonnici, Mariah Cardona, Jessica Farrugia Cross, Kaycee Micallef (60' Ilona Farrugia), Veronique Mifsud, Mariah Sciberras, Sarah Urpani, Nicole Zammit.
Scorers:1' Emma Bonnici, 20' Sarah Urpani, 75' Ilona Sultana, 78' Nicole Zammit (Birkirkara), 22' Yasmine Ciantar, 29' Maria Michela Cassar, 61' Demi Magrin (Kirkop United).
comments powered by

Disqus