Academy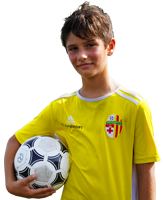 Why Birkirkara FC Youth Academy?
Birkirkara FC Youth Academy's mission statement is to develop young, talented players who are both technically and mentally prepared to play for the Club's Senior Team and the National Teams. This is no small challenge, as Birkirkara's senior team is one of the most demanding on its players.
Our main emphasis is on quality rather than quantity focusing mainly on the player's personal development. The Club's philosophy is to have the Senior Team's core made up of Academy players, who will be brought up in the club's culture setting example to other players from other clubs.
Our Coaching Staff

Our Academy prides itself on having the best of the crop when it comes to its staff. All of the coaches employed by the Academy are qualified and licensed, bringing with them a wealthy mixture of experience and enthusiasm. All the coaches from Under 10 to the Under 19 have a minimum of UEFA B license, with the majority of the coaches still furthering their studies to attain more qualifications.
Each team has a team coach assisted by another coach to give as much individual attention as possible. These are supported by a physical trainer, and a goalkeepers' coach. Furthermore we have physiotherapists, a podiatrist and a fitness consultant to help the players in their physical and development needs. A purposely built gym on our premises is also available to our players.
Girls Football and Birkirkara FC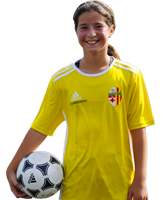 Birkirkara FC was always on the forefront of women's football, being one of the very first local football clubs to have a women's team. Being a pioneer in this area, the Club prides itself of various successes, having won all the local competitions on numerous occasions.
In the Academy we have well established girls' teams for Under-11s, Under-13s and Under-17s; all teams participating in competitions organized by YFA and MFA.
Trials to join the Academy

Players from U5 to U9 who wish to join Birkirkara FC Youth Academy for the first time are welcome to attend for a trial period of a maximum of 3 weeks at no cost. This to allow coaches and parents to discuss in detail the development expectations of the child vis a vis his enrolment with the Academy.
Moreover, from Season 2016/2017, Birkirkara FC Youth Academy has started its transformation into an Elite Academy through its active participation in the MFA's Elite Academies Pilot Project. As a result of this; age groups from U10 upwards will be made up of a maximum number of 20 players. This to ensure optimal use of coaching time and ground space in relation to players' development.
Any player joining our Academy during the season and who is in the U10 and older age groups will undergo a trial period of not more than 3 weeks, after which feedback from coaches will be provided on whether the club will accept the player.