Online Membership
You can pay the annual membership fee from the comfort of your home, office or wherever you have internet access, using our secure methods of payment.
PayPal
We currently use PayPal to allow you to pay for your membership online, using most major Credit and Debit Cards, or bank account. We want you to pay with confidence and peace of mind that your details remain secure and private.
You can pay your membership online, by choosing your membership type and then clicking on "Pay Now". You will then be redirected to PayPal's secure website where you can finalise your transaction.
Bank of Valletta Internet Banking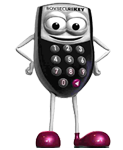 Thanks to Bank of Valletta's 24x7 service, you can pay the annual membership via internet banking. Alternatively you can call Bank of Valletta's customer service centre on 2131 2020 and settle your payment by speaking to one of their representatives.
To make use of the internet banking facility all you have to do is login from www.bov.com, then choose "Transfer of Funds", "Bill Payment Facility" and select "Birkirkara Football Club".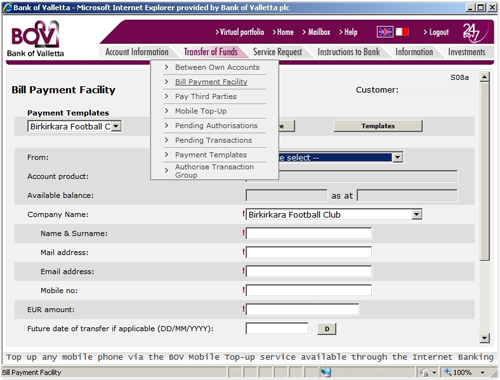 If you wish more information, please contact us on members@birkirkarafc.com.