Women's Team register big victory over Raiders
by
Ayrton Galea
- 19th April 2017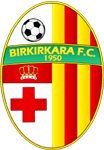 7
Birkirkara FC
Women's First Division League

Mgarr Grounds

18/04/2017 - 20:15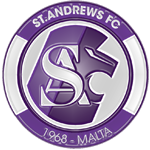 1
Raiders FC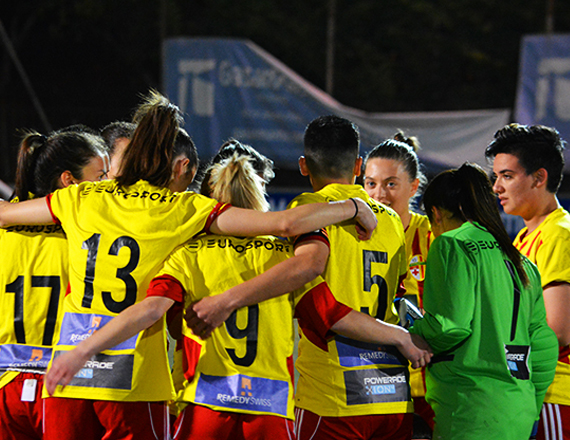 Birkirkara FC Women's Team registered a brilliant victory in the first match as the new Champions, when they came from behind to demolish Raiders FC with a 7-1 score.
Raiders stunned the Stripes with an early goal, but the Stripes made a strong come-back as they scored three goals in the first-half to turn the score in their favour. In the second half, the Stripes were in total control and scored another four goals to wrap-up another brilliant victory.
Team's top-scorer Kelly Agius Pace produced another impressive performance as she scored four goals to increase her tally to fifteen league goals. The other three goals were scored by Stephania Farrugia, Raina Giusti and Tracy Teuma.
The First Half
Raiders, tactically disciplined right in the opening minutes, surprised the Stripes with an early goal after seventeen minutes. A well taken free-kick by Andy Zammit took a deflection inside the box and Sarah Caruana slotted the ball into an empty net.
Trailing for the first time in this league campaign, the Stripes re-grouped quickly and they made the score level seven minutes later. Agius Pace and Teuma combined well with a quick one-two passes, as Teuma served Agius Pace inside the box and the lethal forward fired a low shot home.
The Stripes turned the score in their favour on the thirty-second minute. Agius Pace dashed inside the box before she was floored inside the box and the referee ordered the penalty. From the spot, Stephania Farrugia made no mistake.
Two became three five minutes later. Agius Pace showed great technical skills to dribble past her marker and calmly placed the ball at the back of the net, past goalkeeper Jodie Galea.
The Second Half
Birkirkara were awarded the second penalty when substitute Ann-Marie Said was floored down inside the box, following an action from a corner. Agius Pace took charge from the spot this time and beat goalkeeper Galea with a placed low shot.
The Stripes increased the lead three minutes later, as Raiders looked down and out. Substitute Raina Giusti had her first shot blocked by Galea, but from the rebound, the rapid-winger made no mistake.
Birkirkara made them six on the eighty-fourth minute. Playmaker Tracy Teuma did fine footwork before releasing Agius Pace inside the box and the latter easily slotted the ball home for her fourth personal goal.
Teuma was awarded for her hard-working performance on the stoke of the time, when she concluded a solo-action with a low shot.
BIRKIRKARA: Rosemarie Baldacchino, Mariah Sciberras (55' Sonia Schembri), Stephania Farrugia (55' Raina Giusti), Cassie Camilleri (35' Ann-Marie Said), Yasmeen Vella, Gabriella Zahra, Kim Parnis, Sarah Urpani (35' Alishia Sultana), Tracy Teuma, Leanne Micallef (75' Samantha Zarb), Kelly Agius Pace.
Scorers: 18' Sarah Caruana (Raiders), 25' Kelly Agius Pace, 32' Stephania Farrugia, 35' Kelly Agius Pace, 68' Kelly Agius Pace, 71' Raina Giusti, 84' Kelly Agius Pace, 90' Tracy Teuma.
comments powered by

Disqus