Gareth Sciberras' farewell
by
Ayrton Galea
- 12th July 2017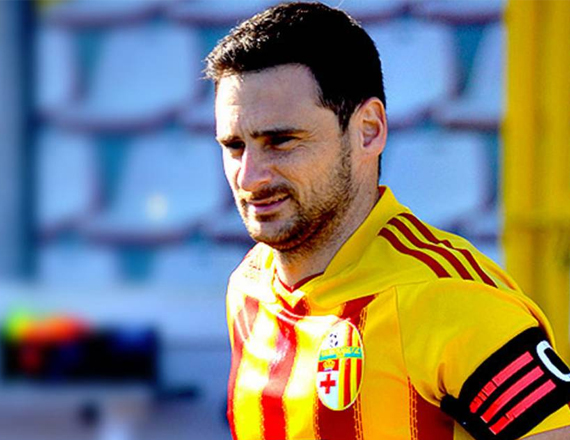 Birkirkara FC Sub-Committee will be organising a farewell to the Club's former Captain Gareth Sciberras for his sterling services on Saturday, 29 July (and not 15 July as advised before) at the Clubhouse from 19:00 onwards. During the same event, Charles Sciberras who was rewarded with Gieh Birkirkara will be given recognition during the event.
Gareth retired at the end of Season 2016-2017, following a successful six-year spell with our Club, where he has won all the honours that the Maltese football offers. Last week, Sciberras pledged his loyalty towards our Club by announcing that he will be a registered member for the upcoming season.
On the other hand, during the same event, Mr. Charles Sciberras who has been recognised for his genuine work by being awarded 'Gieh Birkirkara' will also be recognised in the event.
Charles, who was one of the founders of the Nursery, has been serving the Club for no less than thirty-three years. He gave all he could to the nursery and he had an important role when lately the nursery was recognised as an 'Elite Academy'.
During the event, a barbeque will be held and the price will be of €15 per person. Supporters who would like to become a member for the first time or renew their membership can do so also during the event.
We would like to encourage you to come for this event to bid a deserved farewell to Gareth and give the desire recognition to Charles.
comments powered by

Disqus