Women's Team extend perfect start
by
Ayrton Galea
- 7th November 2017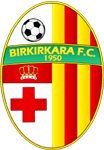 9
Birkirkara FC
Women's First Division League

Charles Abela Stadium

07/11/2017 - 20:15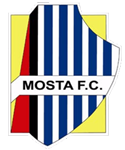 0
Mosta FC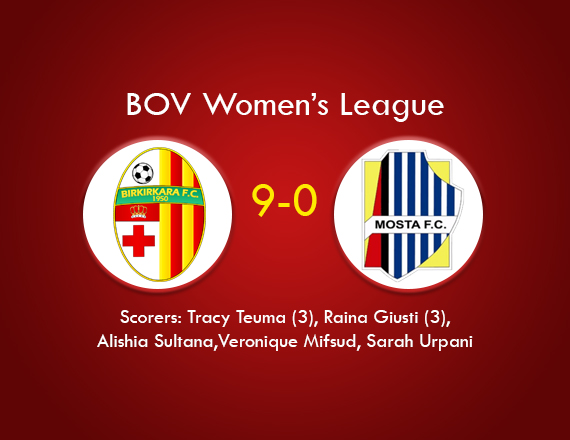 Champions Birkirkara FC extended their perfect start to four victories in four matches in the BOV Women's League, when on Tuesday evening they registered another comfortable victory with a 9-0 score against Mosta FC.
The Stripes were dominant over their opponents throughout the whole match. They built a comfortable four-goal lead in the first half and they scored another five goals in the second half to register the second consecutive 9-0 victory.
Tracy Teuma and substitute Raina Giusti scored a hat-trick each while Alishia Sultana, Veronique Mifsud and Sarah Urpani scored a goal each. For Giusti this was the second hat-trick in the last two matches while for the fourteen-year-old Mifsud, this was her second goal in the last two matches.
BIRKIRKARA: Nina Dimech (80' Anthea Enriquez), Yasmeen Vella (70' Nicole Zammit), Stephania Farrugia, Cassie Camilleri, Mariah Sciberras, Gabriella Zahra, Veronique Mifsud, Tracy Teuma, Alishia Sultana, Sarah Urpani (58' Jelena Sakic), Samantha Zarb (52' Raina Giusti).
Scorers: 15' Alishia Sultana, 31', 37' Tracy Teuma, 40' Veronique Mifsud, 51' Sarah Urpani, 61' Raina Giusti, 78' Tracy Teuma, 84', 87' Raina Giusti.
comments powered by

Disqus