Academy Clinical Services
Injury in sport is unfortunately not a rare occurrence. We firmly believe that prevention is better than cure, but this is not always possible. In the case of injury or a condition, the best thing is immediate attention.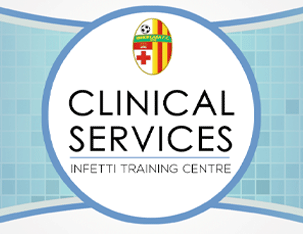 With this in mind, we have appointed health care professionals who will be offering their services, at specially reduced rates.
The idea is that we offer centralised services, at the lowest possible cost, while having the benefit of follow-ups by the same professionals.
Physiotherapist
Karl Depasquale will be available to assess and treat the Birkirkara FC Youth Academy players at his clinic 'Rehab Kinetics', in Birkirkara (near the VAT office) (View map here). Karl can be contacted on mobile number 7940 6221 or email address karl@rehabkinetics.com.
On the other hand, Shawn Meilak will be available by appointment, mostly on Mondays, Wednesdays and Thursdays, at the Birkirkara FC Training Centre, Birkirkara. He can be contacted on mobile number 99859930 or email address shawnmeilak@yahoo.com to set up an appointment or if you require further information.
Each physiotherapy session is at a fixed, and reduced rate, of €15. This will cover any electrotherapy, manual techniques, exercise therapy, kinesio/zinc oxide taping and anything else that is required. The treatment used, and hence the treatment time, will vary depending on the condition.
Podiatrist
Pamela Bartolo, B.Sc (Hons) Podiatry SRP, will be available at the Birkirkara FC Training Centre, Birkirkara, by appointment. Each visit will be at a fixed, and reduced rate of €15.
A podiatrist assesses, diagnoses, advices and treats any foot related problem, such as nail traumas, muscular pain, nerve impingements and foot malalignments, amongst others.
Should you have any queries or would like to book an appointment you can contact Pamela on mobile number 7920 0978 or email address pamela@birkirkarafc.com.
Fitness Consultant
Matthaeus Grasso B.Sc (Hons.) candidate Sport and Exercise Science will be available daily by appointment excluding Tuesdays at the Birkirkara FC Training Centre, Birkirkara.
A 'Fitness Consultant and Personal Trainer', in collaboration with other Registered Health Professionals will be taking a closer look at your current style of life (which includes, but is not limited to: how you deal with your eating patterns, exercises (if any), your family and work commitments, your environment, hobbies, pastimes and much more). A 'Tailor-Made Plan' would be created specifically for you in order to help you lose fat and/or gain muscle mass or to simply look and feel younger. Throughout this plan, you would be informed and most importantly be educated and guided on how to change the way you are dealing with various aspects of health and fitness, including but not limited to; your diet and exercise habits to help you achieve your realistic fitness and appearance goals.
The 'Fitness Consultant' also keeps track of your progress week after week; as to him, you are a human not just a number!
A 'Personal Trainer' (who can train you on individual / couple basis) does not just show you how to perform a vast range of exercises, but most importantly he will show and inform you how to systematically plan an effective training programme using various training principles and structures. In order to turn every 'exercise' into an effective step closer towards your target fitness and appearance goals, it does not really depend on which exercises you prefer to do, but rather on how these same exercises are planned, structured and performed to achieve maximum results.
Should you have any queries or would like to book an appointment you can contact Matthaeus on mobile number 7700 3909 or email address matthaeus@birkirkarafc.com.