Birkirkara to face Mosta in Women's Super Cup
by
Ayrton Galea
- 10th September 2012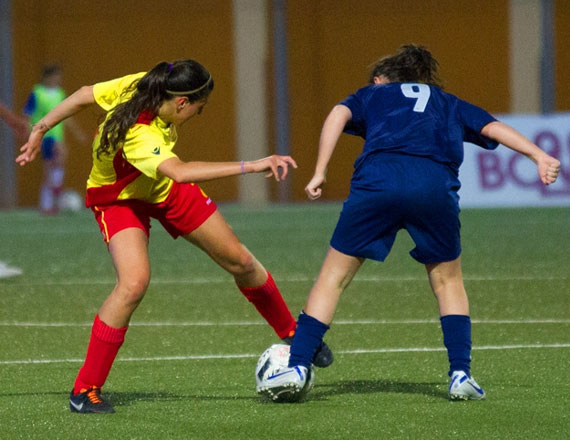 Birkirkara and Mosta will be involved in the eight edition of the Women's Super Cup this evening, in the long awaited match. The match will be played at the Centenary Stadium and will kick-off at 20:00.
Birkirkara, the Champions of the Maltese Women's League are still fresh from the UEFA Women's Champions League Mini Tournament. Despite not getting any points, they had positive performances especially in the second match against SU 1 Dezembro of Portugal.
Last season, Birkirkara dominated the local league right from the start, and won it with 66 points from 18 matches. They managed to register 14 wins and four draws, by netting 74 goals and conceding just 8 and 'The Stripes' managed to end their league commitments unbeaten.
On the other hand, rivals Mosta who were the champions of the previous league, failed to keep the rhythm with 'The Stripes' as they ended in the second position six points after Birkirkara, that is, with 60 points. They managed to register 12 wins, 4 draws and 2 defeats while they netted 67 goals and conceded 9.
Last season these two teams met five times, three of them in the Women's League. After Mosta won the Super Cup in the beginning of the season with a controversial goal, Birkirkara won the first round league match while they shared the spoils in 0-0 and 1-1 draws in the second and third round respectively. At the end of the season, Mosta made up for some of the disappointment of losing the league title by winning the Women's Knock Out over Birkirkara thanks to a penalty shoot out.
This will be eight edition of the Women's Super Cup, since its inception in 2004-2005. In the Super Cup the league champions face the knock-out winners. Birkirkara won the first edition by beating Hibernians thanks to a penalty shoot-out, after both teams failed to find the net after the extra time period. So far Birkirkara have won it four times, followed by Mosta and Hibernians who both won it two times.
Before the match a "Get a Friend" festival will be organised for girls aged between 9 and 16 years. The two hour event will start at 17:00 and is part of an ongoing programme by the Malta Football Association Technical Centre, and it is aimed at promoting football as a fun and enjoyable activity, while also strengthen the girls' skills.
We would like to urge all the supporters to come to the stadium and support our team as your support truly makes a difference.
Come on the Stripes!
Last Matches Played
8 May 2012 - Women's Knock Out


28 February 2012 - Women's First Division League


20 December 2011 - Women's First Division League


25 October 2011 - Women's First Division League


14 September 2011 - Women Super Cup


comments powered by

Disqus