Late goals sink Stripes
by
Ayrton Galea
- 5th November 2017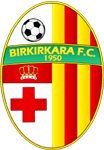 1
Birkirkara FC
Premier League

Centenary Stadium

04/11/2017 - 16:15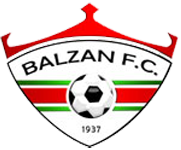 2
Balzan FC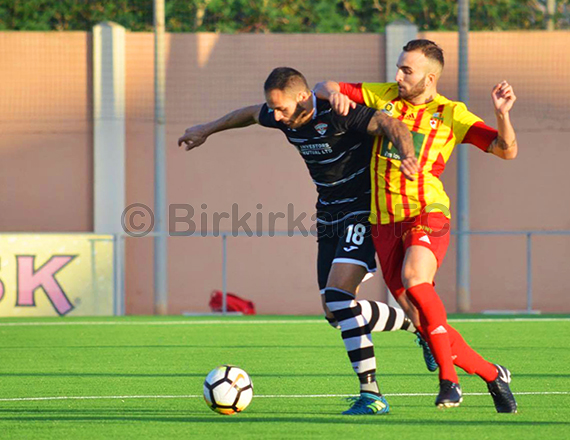 Birkirkara FC suffered the fifth defeat in the BOV Premier League as Balzan scored two late goals to turn the score in their favour and win the match with a 2-1 score.
It was a harsh defeat for the Stripes as after Matthew Guillaumier put them ahead, they did well to control their opponents but two late goals by Bojan Kaljevic and Carlos Eduardo de Fiori Mendes gave Balzan a vital win and leave the Stripes with nothing to show for their performance.
Coach Paul Zammit made just one change from last week's victory as Jake Grech regained a first-eleven place as he replaced Luke Montebello. Bruno Andrade was back in the fray, as he was among the substitutes after missing the last three matches.
The First Half
Balzan made a strong start to the match and they went close twice in the opening minutes. A shot by Alfred Effiong was turned into a corner by goalkeeper David Cassar and the latter made another excellent save as he turned into a corner kick a powerful long-distance shot by Justin Grioli.
The Stripes began to settle as they stepped-up their tempo. They went close to break the dead-lock on the twenty-second minute when Guillaumier served Grech on the left side and the latter's curling shot was turned into a corner kick by the Balzan goalkeeper, Ivan Janjusevic.
The Stripes went close again. Oliveira served Guillaumier who continued the ball towards Jake Grech but his low shot was turned into a corner kick by Janjusevic. On the other side of the pitch, Kaljevic was first before goalkeeper Cassar on a cross from the right but Vukanac cleared the danger.
Birkirkara broke the dead-lock three minutes before half-time. Fabiano Oliveira sent a perfect low cross towards Jake Grech who continued the ball towards Matthew Guillaumier and the latter hit home with a powerful drive from close-range.
The Second Half
There was a rare incident on the second minute of the second half. Referee Glenn Tonna pointed to the spot as he has adjudicated Kurt Zammit fouled Kaljevic. However, after he consulted with his assistant referee, the referee overturned his decision and ordered a free-kick from outside the box.
The Stripes suffered a setback on the hour mark as Matthew Guillaumier, one of the best players of the match till then, suffered an injury and he was unable to continue playing. Llywelyn Cremona replaced Guillaumier in Birkirkara's forced first substitution.
Birkirkara went close to double their lead when Carlos Alberto's cross found Ryan Scicluna who had his powerful shot from inside the box block by the defender on the seventy-seventh minute. Five minutes later, Bruno Giglio De Oliveira had a direct free-kick ending wide for Balzan.
Balzan made the score level five minutes from time. A cross by Paul Fenech saw Bojan Kaljevic anticipating the bad-timing outing of goalkeeper David Cassar as his header ended into the net, despite the desperate attempt of Nikola Vukanac to clear the ball.
The Stripes were down and out and Balzan were quick to score the winning goal just three minutes later. A direct free-kick Carlos Eduardo de Fiori Mendes from a diagonal position failed to be cleared and beat goalkeeper David Cassar.
BIRKIRKARA: David Cassar, Cain Attard, Kurt Zammit, Lucas Maiai, Nikola Vukanac, Matthew Guillaumier (62' Llywelyn Cremona), Mislav Andelkovic, Ryan Scicluna, Jake Grech (65' Ryan Camenzuli), Carlos Alberto, Fabiano Oliveira (80' Luke Montebello).
BALZAN: Ivan Janjusevic, Justin Grioli (75' Milos Lepovic), Elkin Orlando Serrano Valero, Alfred Effiong, Uros Ljubomirac, Ryan Fenech (90' Michael Johnson), Bojan Kaljevic, Bruno Gilio de Oliveira, Paul Fenech, Carlos Eduardo De Fiori Mendes, Samir Arab (45' Steven Bezzina).
Referee: Glenn Tonna.
Assistant Referees: Mitchel Scerri, Ryan Aquilina.
Fourth Official: Ismael Barbara.
Yellow Cards: 56' Matthew Guillaumier, 57' Lucas Maia, 67' Carlos Alberto, 69' Fabiano Oliveira, 77' Nikola Vukanac, 85' David Cassar, 86' Llywelyn Cremona, Kurt Zammit (Birkirkara), 70' Ryan Fenech (Balzan).
Scorers: 42' Matthew Guillaumier (Birkirkara), 85' Bojan Kaljevic, 88' Carlos Eduardo de Fiori Mendes (Balzan)
BOV Player of the Match: Ryan Scicluna (Birkirkara).
comments powered by

Disqus