Match Report: Birkirkara FC 4-0 Gzira United FC
by
Ayrton Galea
- 6th January 2018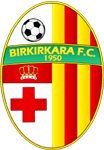 4
Birkirkara FC
Premier League

Centenary Stadium

05/01/2018 - 19:00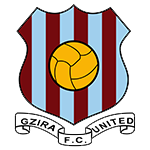 0
Gzira United FC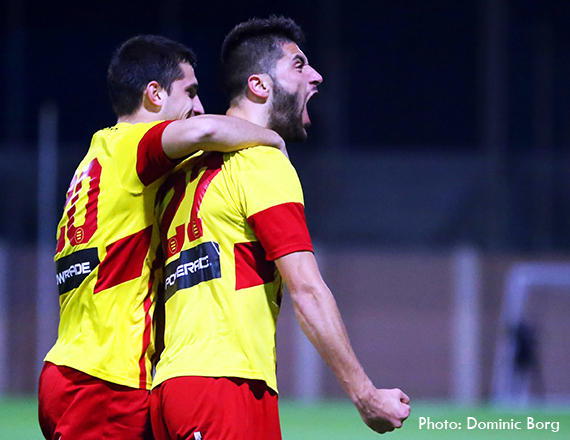 An impressive Birkirkara FC side started the new year in style when they produced a stunning performance to defeat Gzira United FC with a comfortable 4-0 score. This was the fourth consecutive victory for the Stripes in the BOV Premier League.
The Stripes continued where they have left in the previous year when they produced another commanding performance to register their biggest victory so far. Team's top-scorer and one of Birkirkara's key-players Luke Montebello scored twice in the first-half before Jake Grech, who once again produced a very satisfactory performance, netted a brace to wrap-up the victory.
Coach Paul Zammit gave the nod right from the start to all three of his latest signings as goalkeeper Kristijan Naumovski, defender Fernando Barbosa and forward Srdjan Dimitrov were all drafted from the start. On the other hand, Cain Attard and Nikola Vukanac were suspended.
The First Half
Birkirkara registered the perfect start as they surged ahead after just five minutes. Captain Ryan Scicluna showed great vision to unzip the defence with an inch-perfect through-ball towards Montebello, who got past defender Souleymane and hit a wonderful curling strike past goalkeeper Haber.
Luke Montebello almost made them two few moments later when he connects well to a low cross by Carlos Alberto, but the Birkirkara's forward effort was deflected into a corner kick. Montebello then saw his shot saved by Haber, after served by Dimitrov.
Gzira United tried to react and went close on the fifteenth minute. Debutant Haruna Garba's shot was blocked by the alert Naumovski, and from the rebound Moises Avila Perez's effort from tight angle flashed across the face of goal. Four minutes later, Ndubisi Okoye fired over from distance.
The Stripes remained the better side. Carlos Alberto put Jake Grech through on the right and his powerful shot was blocked by Haber on the half-hour mark. Five minutes later, following a neat combination in midfield, Montebello's shot from outside the box ended wide by a whisker.
Birkirkara's superiority paid off as they doubled the lead on the thirty-ninth minute. In a swift counter-attack, Carlos Alberto served Jake Grech who delivered an accurate low cross towards Montebello and latter blasted home from close range.
Gzira United could have got back in the match late in the first-half. Goalkeeper Naumovski pulled off another fine save to deny Garba, but from the rebound Juan Carbolon's shot was cleared off the goal-line, as the Stripes kept their two-goal lead till the break.
The Second Half
One would have expected the Maroons to step-up their game, but it was the Stripes who went close the third goal. Six minutes inside the second half, Dimitrov raced forward to collect Camenzuli's through-ball, but his low shot was saved by Haber.
Dimitrov could have put his name on the scoring sheet and put the result on beyond any doubt on the fifty-sixth minute, when Montebello raced forward and served the Serbian play-maker inside the box, but the latter fired over from an ideal position.
The Stripes were streets ahead of their opponents and the third goal arrived on the sixty-fourth minute. Mislav Andelkovic surged forward before serving Jake Grech inside the box who whizzed a low shot that hit the foot of the post and past Haber.
Gzira United were down and out and the Stripes quickly added their fourth goal four minutes later. Dimitrov was unlucky as his shot smashed against the upright, but from the rebound, Grech fired home from inside the box for his second personal goal.
Substitute Bruno Andrade almost made them five on the eighty-second minute, while goalkeeper Kristijan Naumovski ensured a clean-sheet on his satisfactory debut when he saved a low shot by Garba.
Technical midfielder Jake Grech who enjoyed a brilliant performance and netted a brace was voted the BOV Player of the Match.
BIRKIRKARA: Kristijan Naumovski, Edward Herrera, Lucas Maia, Fernando Barbosa, Ryan Camenzuli, Mislav Andelkovic, Ryan Scicluna, Jake Grech (80' Llywelyn Cremona), Carlos Alberto (85' Gianluca Zammit), Srdjan Dimitrov (75' Bruno Andrade), Luke Montebello.
GZIRA UNITED: Justin Haber, Gary Muir, Souleymane Diamoutene, Antonio Orlando Macedo Neto, Sacha Borg, Moises Avila Perez, Zack Scerri, Andrew Cohen (77' Luca Brincat), Juan Corbolan (46' Nikolai Muscat), Ndubisi Emmanuel Okoye, Haruna Garba.
Referee: Stefan Pace.
Assistant Referees: Duncan Sultana, Thomas Debono.
Additional Assistant Referees: Malcolm Spiteri, Matthew Degabriele.
Fourth Official: Luke Portelli.
Yellow Cards: 3' Ryan Camenzuli, 10' Ryan Scicluna, 90' Lucas Maia (Birkirkara), 10' Zack Scerri, 21' Ndubisi Okoye, 70' Souleymane Diamoutene, 83' Moises Avila Perez (Gzira United).
Scorers: 5', 39' Luke Montebello, 64', 68' Jake Grech (Birkirkara).
BOV Player of the Match: Jake Grech (Birkirkara).
comments powered by

Disqus