Match Report: Birkirkara FC 0-1 St. Andrew's FC
by
Ayrton Galea
- 15th April 2018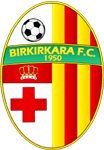 0
Birkirkara FC
Premier League

Hibernians Stadium

14/04/2018 - 16:00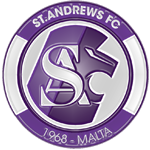 1
St. Andrews FC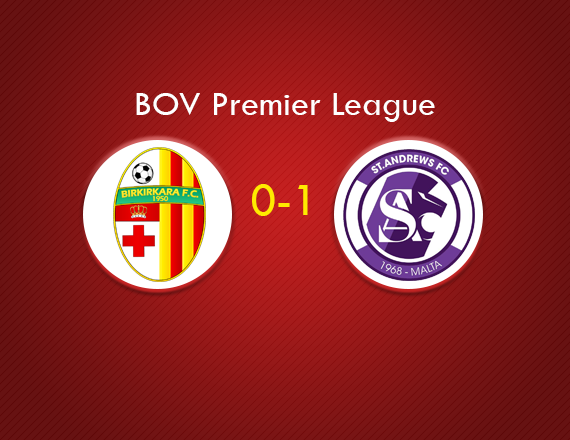 Birkirkara FC suffered their second consecutive defeat in the BOV Premier League, when in a match that produced three red cards and two penalty kicks, the Stripes fell to a 1-0 defeat against St. Andrew's FC.
In a match that had several controversial episodes, the Stripes were forced to finish the match with nine men, while another red after the full-time whistle followed. The Stripes seemed to have a clear penalty in their favour late in the match, but their shout was turned down by the Referee.
Coach Paul Zammit made four changes from the last match. Cain Attard, Jake Grech, Kurt Zammit and the suspended Mislav Andelkovic were replaced by Edward Herrera, Ognjen Rolovic, Lucas Maia and Terence Agius. Srdjan Dimitrov is still recovering from an injury.
The First Half
Coach Paul Zammit was forced to make his first substitution after eleven minutes. Matthew Guillaumier suffered an injury and was unable to continue playing. He was substituted with Jake Grech.
Following a slow start, the Stripes went close on the sixteenth minute. A pass by Waldemar Acosta was intercepted and the clearance hit the St. Andrew's defender. From the loose ball, Jake Grech fired over from an ideal position.
The Stripes threatened again four minutes later as a corner kick by Carlos Alberto was headed wide by Ognjen Rolovic. On the other side of the pitch, Misael Miranda Gomez had a fine shot from distance saved by goalkeeper Kristijan Naumovski.
Birkirkara suffered a drawback on the half-hour mark as they ended up playing with one player less. Carlos Alberto received a straight red card after he was adjudicated that he had hit his opponent without a ball.
The Second Half
St. Andrew's were awarded a penalty kick on the sixty-eighth minute. Nikola Vukanac brought down Kevaughn Atkinson inside the box and the referee ordered the penalty. However, Kemar Reid's powerful shot smashed against the crossbar from the spot.
St. Andrew's surged ahead ten minutes from time. A low cross from the left found Misael Miranda Gomez who controlled the ball inside the box and hit past goalkeeper Naumovski from close-range.
Three minutes later, St. Andrew's were awarded a second penalty kick. Substitute Jake Grech was harshly adjudicated that he had fouled inside the box and the referee ordered another penalty. However, goalkeeper Kristijan Naumovski showed great reflexes to save Travis Blagrove's shot.
The Stripes were denied what seemed to be a clear penalty when Ryan Scicluna's shot from distance was handled inside the box with the ball clearly changing the direction. However, the assistant referee kept his flag down and the referee failed to take any action as play continued.
More woes for the Stripes followed as in another controversial decision just few moments later, Jake Grech was shown his second yellow card for a soft foul inside the St. Andrew's half-pitch. The Birkirkara bench all on their feet protesting for another controversial decision against their team.
The protests after the full-time whistle continued and the referee showed unused substitute Nick Borg a straight red card.
BIRKIRKARA: Kristijan Naumovski, Edward Herrera, Lucas Maia (79' Kurt Zammit), Fernando Barbosa, Matthew Guillaumier (11' Jake Grech), Ognjen Rolovic (Cain Attard), Nikola Vukanac, Carlos Alberto, Waldemar Acosta, Ryan Scicluna, Terence Agius.
ST. ANDREW'S: Matthew Calleja Cremona, Adrian Borg, Misael Miranda Gomez, Martin Davis, Jason Vandelannoite, Ricardo Martin, Matthew Gauci, Kevaughn Atkinson, Marcus Grima, Kemar Reid, Travis Blagrove.
Yellow Cards: 26' Lucas Maia, 67' Jake Grech, 75' Nikola Vukanac (Birkirkara), 46' Travis Blagrove (St. Andrew's).
Red Card: 30' Carlos Alberto, 90' Jake Grech, AFT' Nick Borg (Birkirkara)
Scorer: 80' Misael Miranda Gomes (St. Andrew's).
BOV Player of the Match: Kevaughn Atkinson (St. Andrew's).
comments powered by

Disqus